Bigger is Better
Case History #2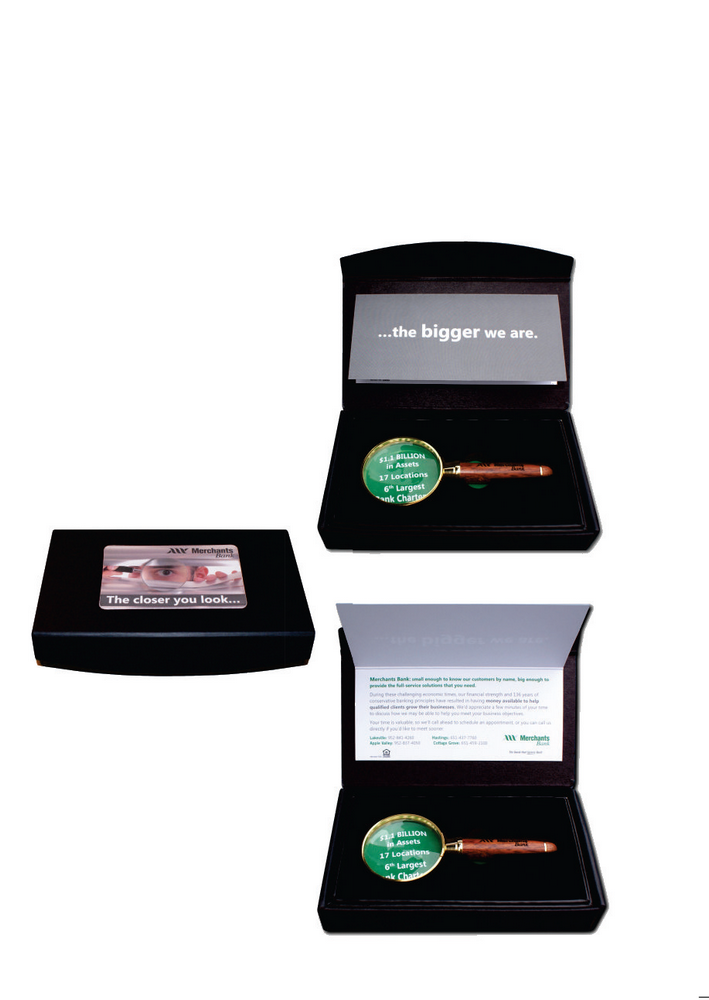 "Bigger Is Better" Campaign
Objective:
To increase commercial business sales.

A community bank wanted to communicate

that, with

17 branches and $1.1 billion in assets, they are in fact

bigger than they look and can offer the same business

service as larger banks.
Strategy:
A custom box was created with a teaser

graphic on top. Inside, text appearing under a

magnifying glass communicated the idea of the bank's

size and service capabilities. A card on the inside lid

delivered an impactful, detailed message and call-to-action.
The piece was delivered by a bank employee or

shrink-wrapped and mailed. Follow up calls to on responders

were made within 24 hours.
Results:
Representatives are experiencing a 40%+

success rate, a substantially better rate of return than

they had received previously from brochures and cold

calls. Thus far, the project h

as helped generate over

$270,000 in new commercial business.